Beautiful 'ofrenda' on display at Rockefeller Center for Day of the Dead celebration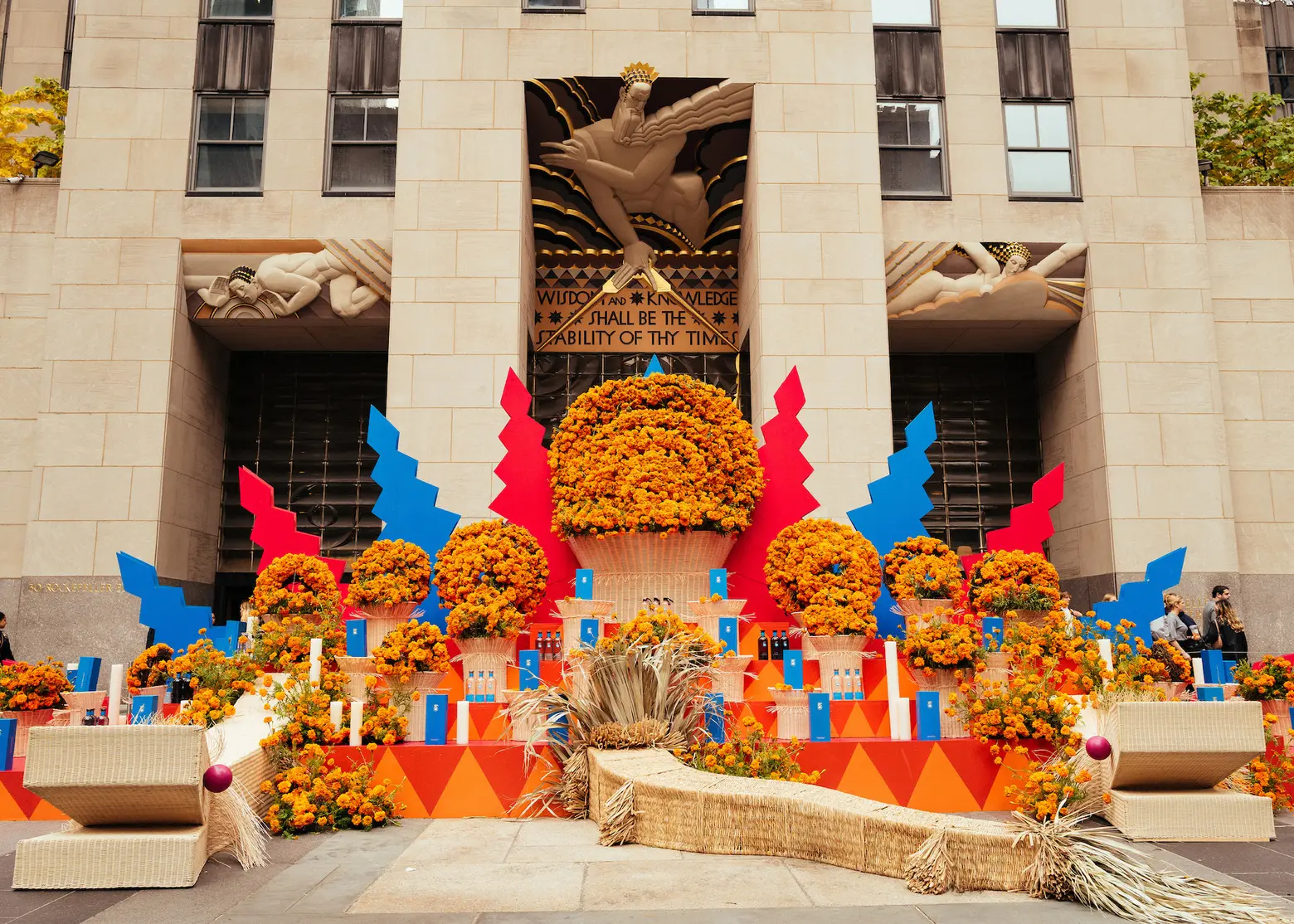 All photos courtesy of Tequila Casa Dragones
Mexico Week has returned to Rockefeller Center for the third year in a row, giving New Yorkers an opportunity to honor Mexican heritage and Día de Los Muertos, or the Day of the Dead, over the course of a week-long celebration. As part of the annual celebration, guests can experience Mexican art, food, music, and culture across the Rockefeller Center campus through a series of free events. Mexico Week runs through November 2.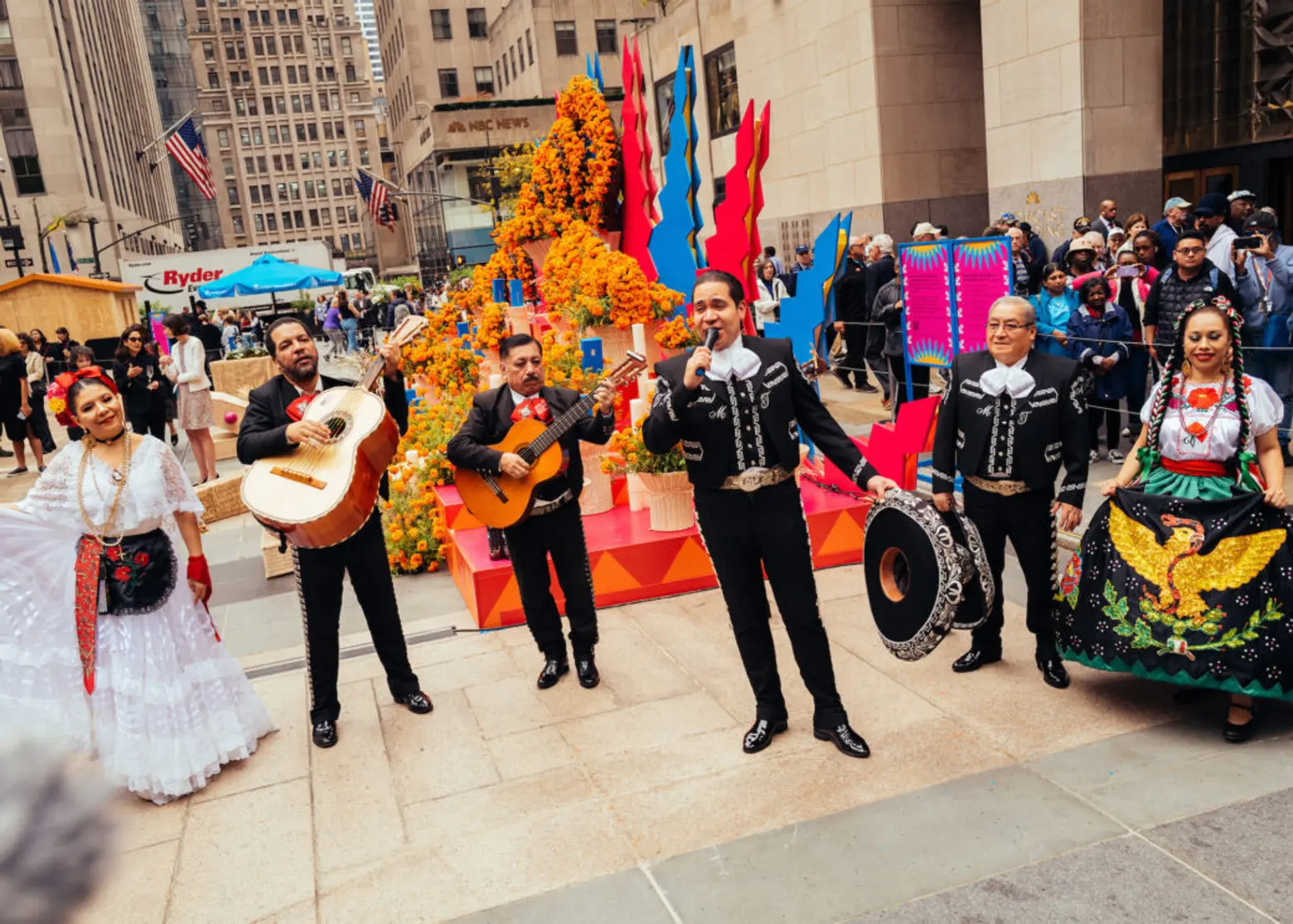 Daniel Valero of Mestiz design studio was commissioned by Casa Dragones to create this year's ofrenda, which is a large altar that honors lost loved ones. This year's ofrenda, called "Los Dos Soles," features Mestiz's signature use of colorful, vibrant objects and textures inspired by natural surroundings.
While Mestiz's ofrenda is on display in Rockefeller Center, a similar altar will be displayed at La Casa Dragones, the recently renovated home of the tequila brand.
"We're proud to be presenting this extraordinary altar at Center Plaza celebrating the very best of modern Mexico and reinforcing our commitment to contemporary art and design" Bertha González Nieves, co-founder and CEO of Casa Dragones, said.
"We are thrilled to invite viewers to interact with this symbolic portal that connects Rockefeller Center in New York City to our home in San Miguel de Allende, where they can celebrate life and embrace the spirit of Día de Muertos."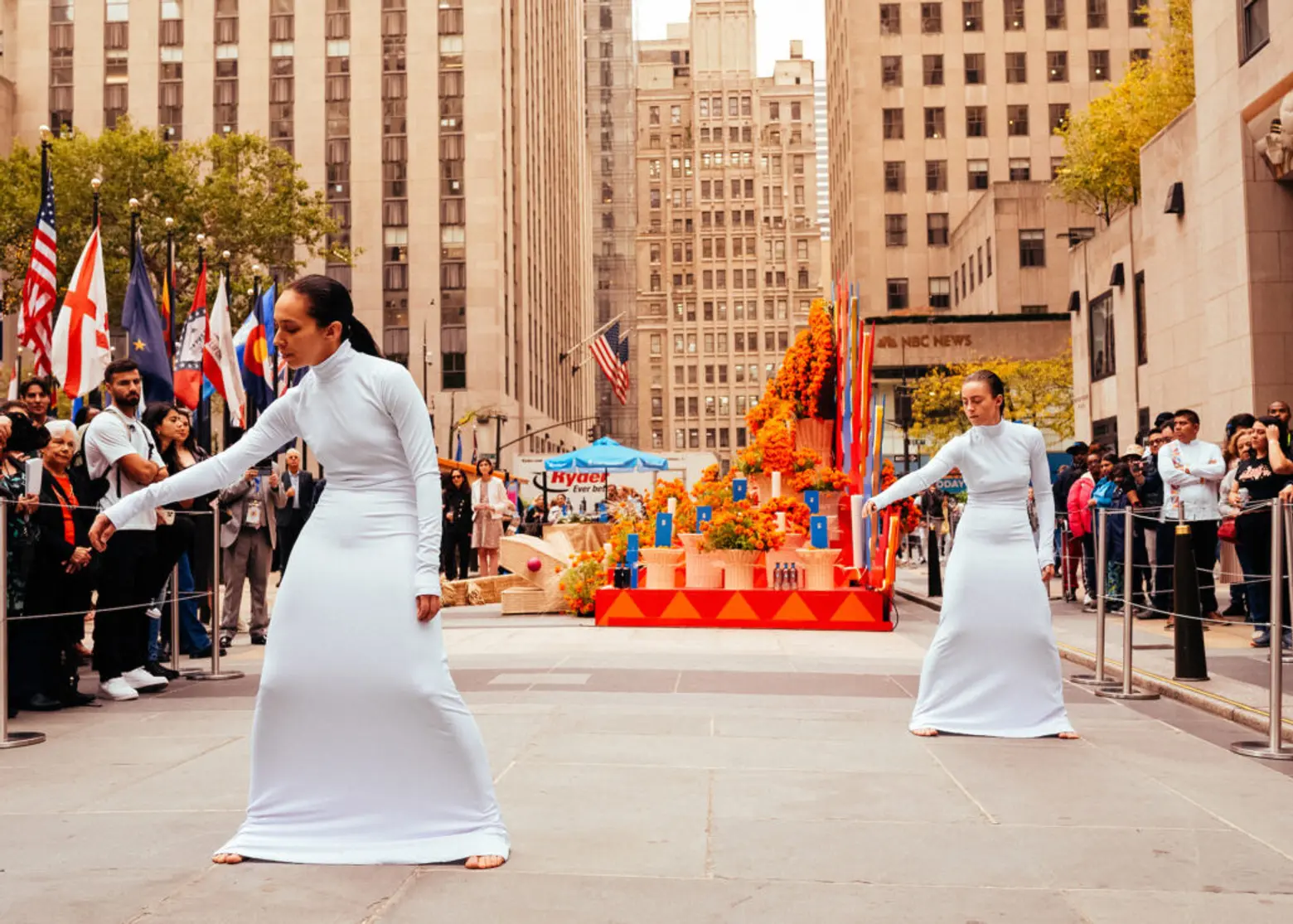 New Yorkers are invited to take pictures on the handwoven reptilian benches that sit in front of the ofrenda and pin photos or letters to the back in remembrance of their lost loved ones.
Further celebrations of Mexican culture include performances by Mexican dancer and choreographer Diego Vega Solorza, who will create a new "choreographic intervention responding to the site at Rockefeller Center," according to a press release. The choreography will be site-specific and involve improvisation to help the dancers explore new movements.
There will also be traditional Day of the Dead face painting, Mariachi performances, tequila samplings, tributes, and photo opportunities.
Rockefeller Center began hosting Mexico Week in 1964 and continued the tradition through the mid-1970s. The celebration returned for the first time in decades in 2021.
RELATED: