Famed photographer William Wegman just listed his Chelsea townhouse/studio for $16.5M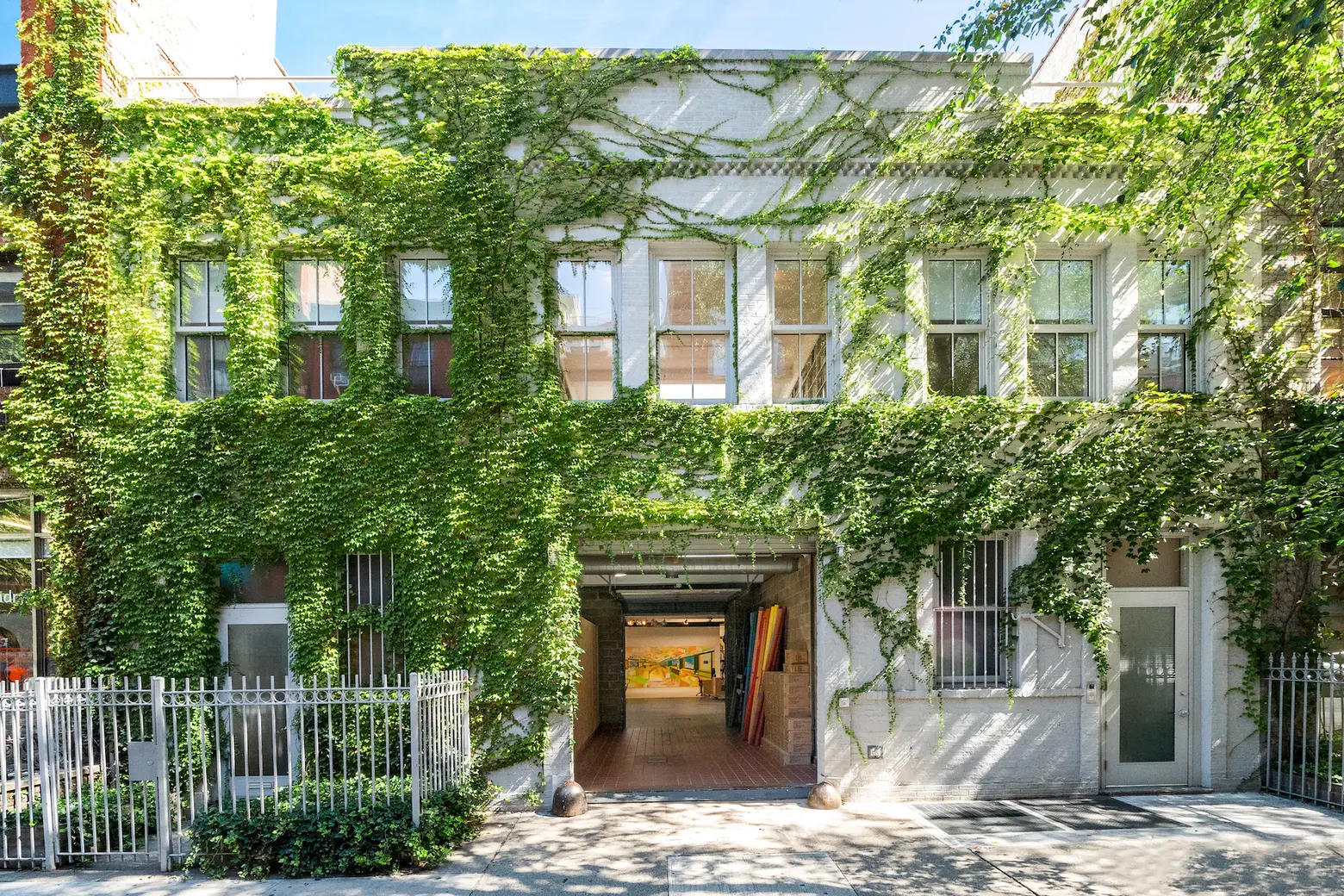 Photo credit: Kenneth Chen of Evan Joseph Images for Douglas Elliman
American artist William Wegman, best known for his archly anthropomorphic portraits of Weimaraner dogs, is selling his Chelsea home at 245 West 18th Street. Built in 1915, the two-story, 45-foot-wide building formerly housed the Chelsea Day School; it has served as the artist's main studio as well as his family home for three decades. The live/work townhouse itself has a total of 5,834 square feet of interior space, along with a cellar. With 18,235 square feet of additional development rights, a curb cut and indoor parking, the property adds up to an unusual New York City opportunity.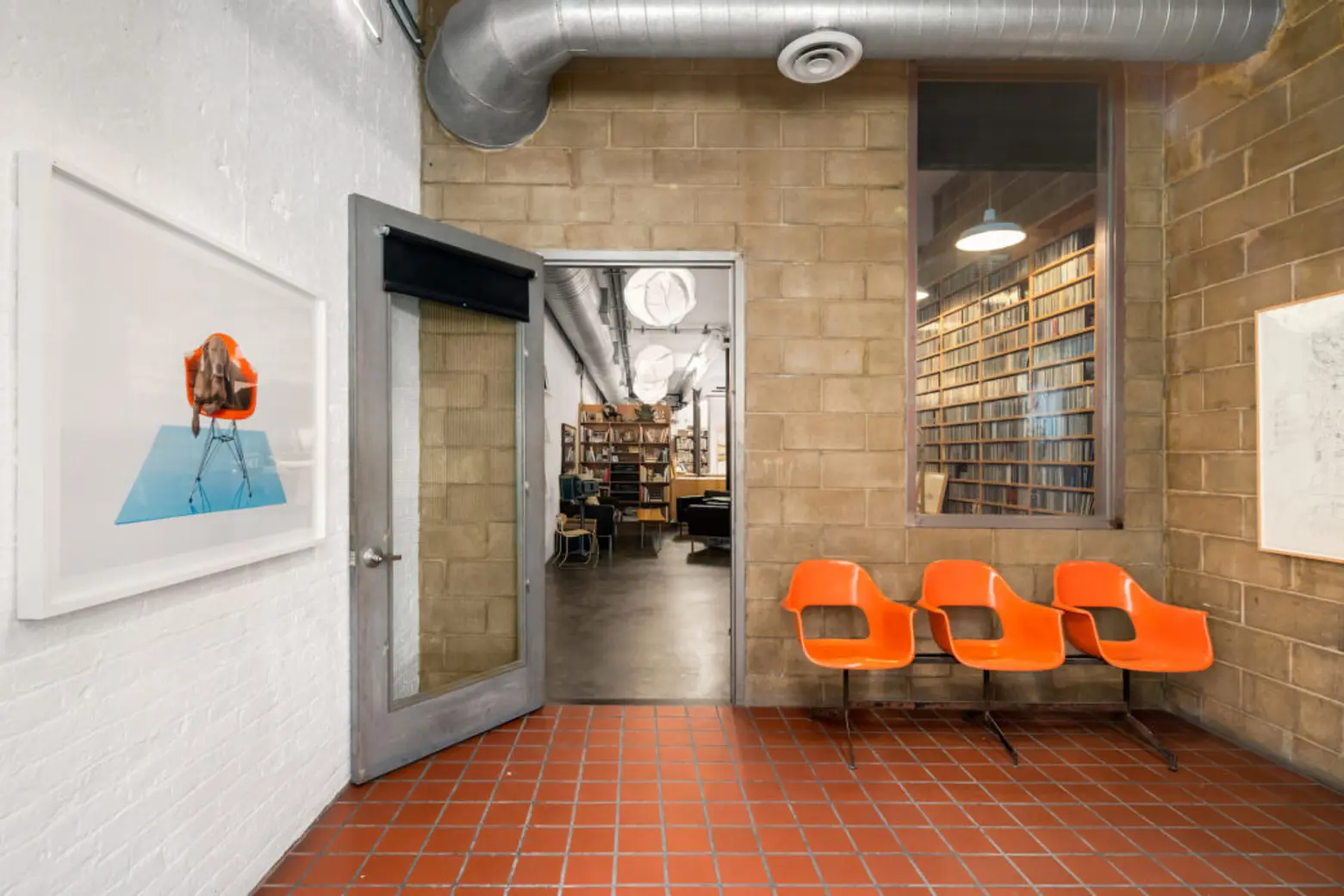 The two-story building is anchored by the studio space. On the second floor is a 1,826-square-foot residential unit, currently configured as a two-bedroom apartment.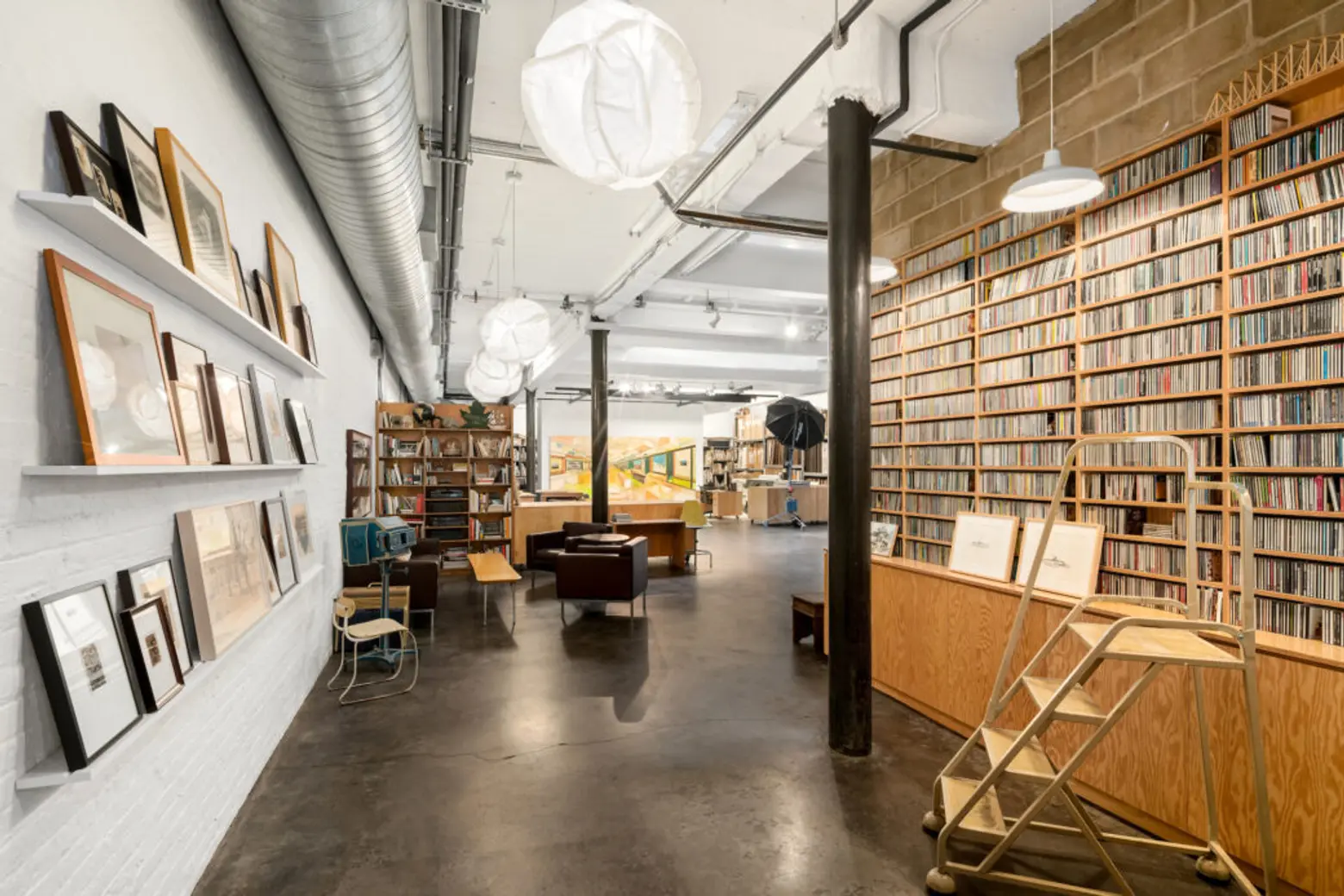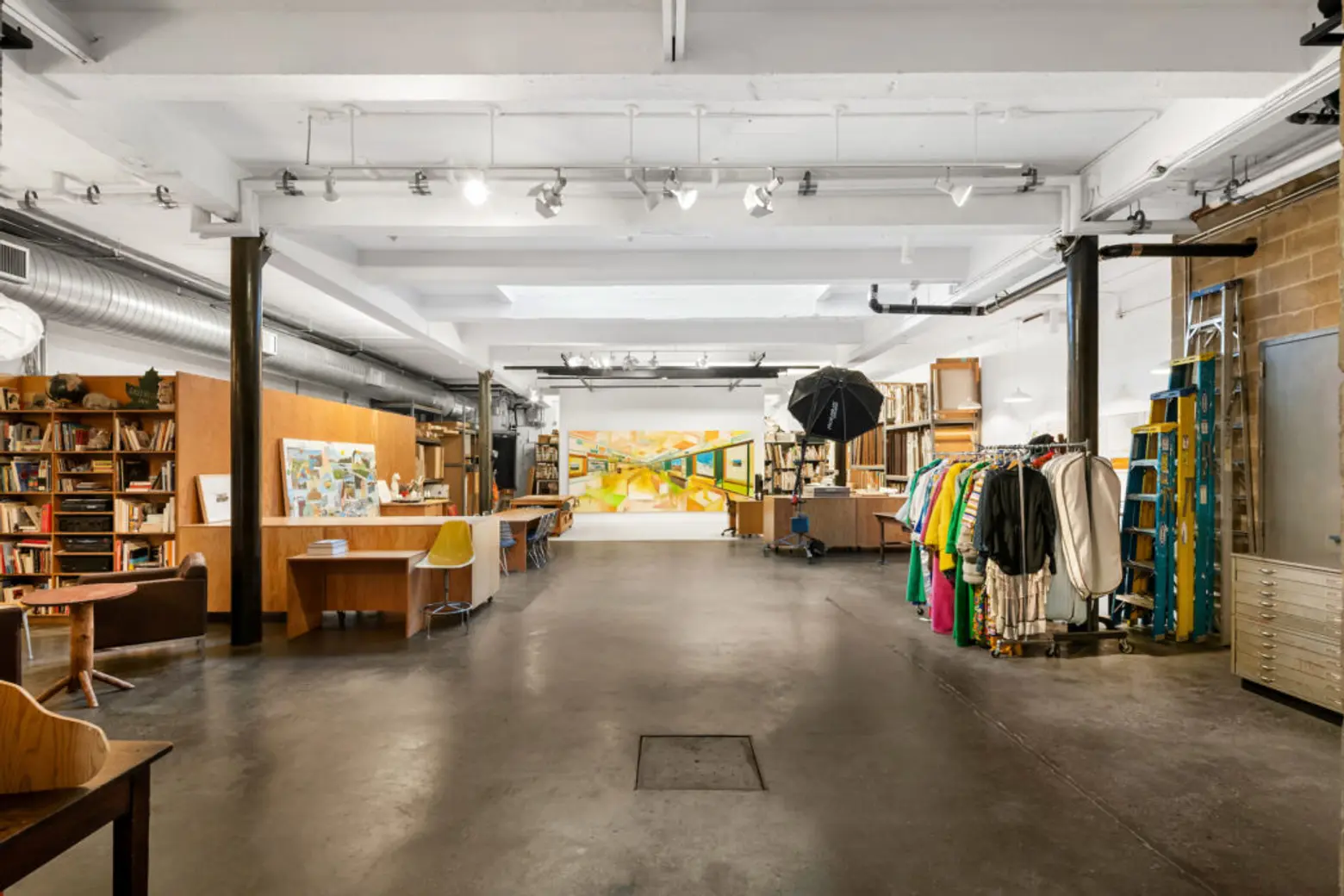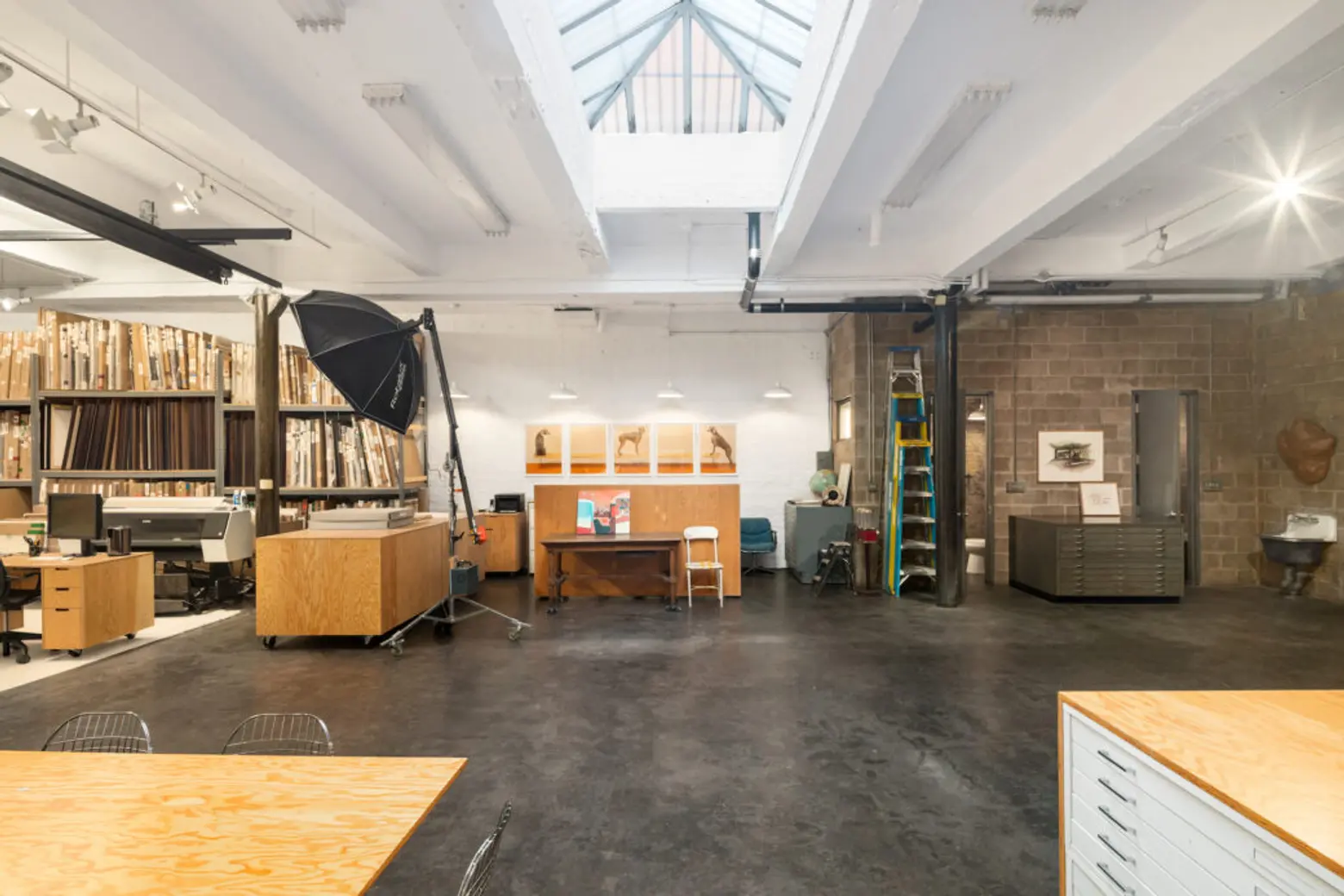 The ground floor space offers two bathrooms and a kitchen in addition to the creative studio and a parking spot. It's the perfect setup for events and productions that accompany an artist or maker's work.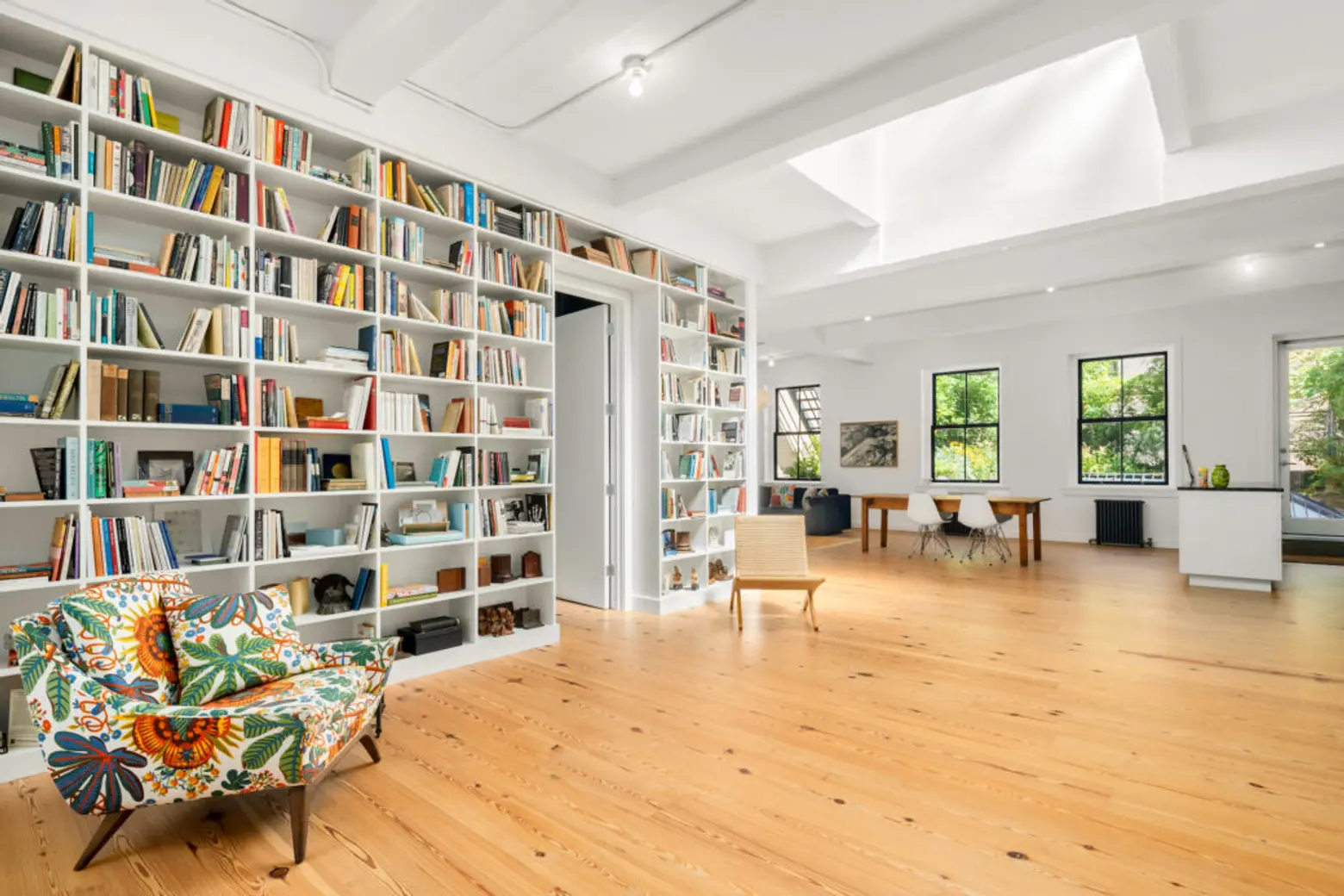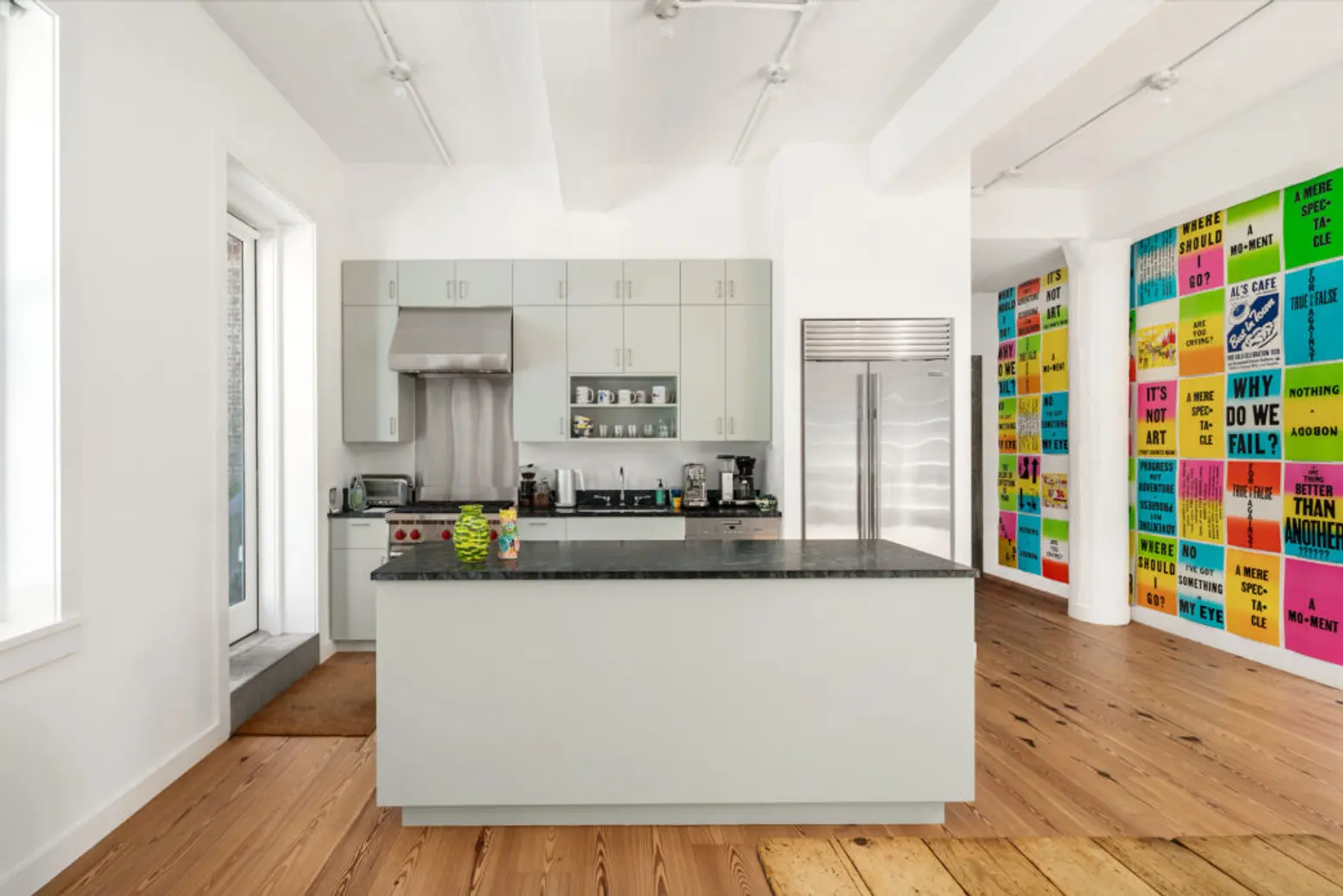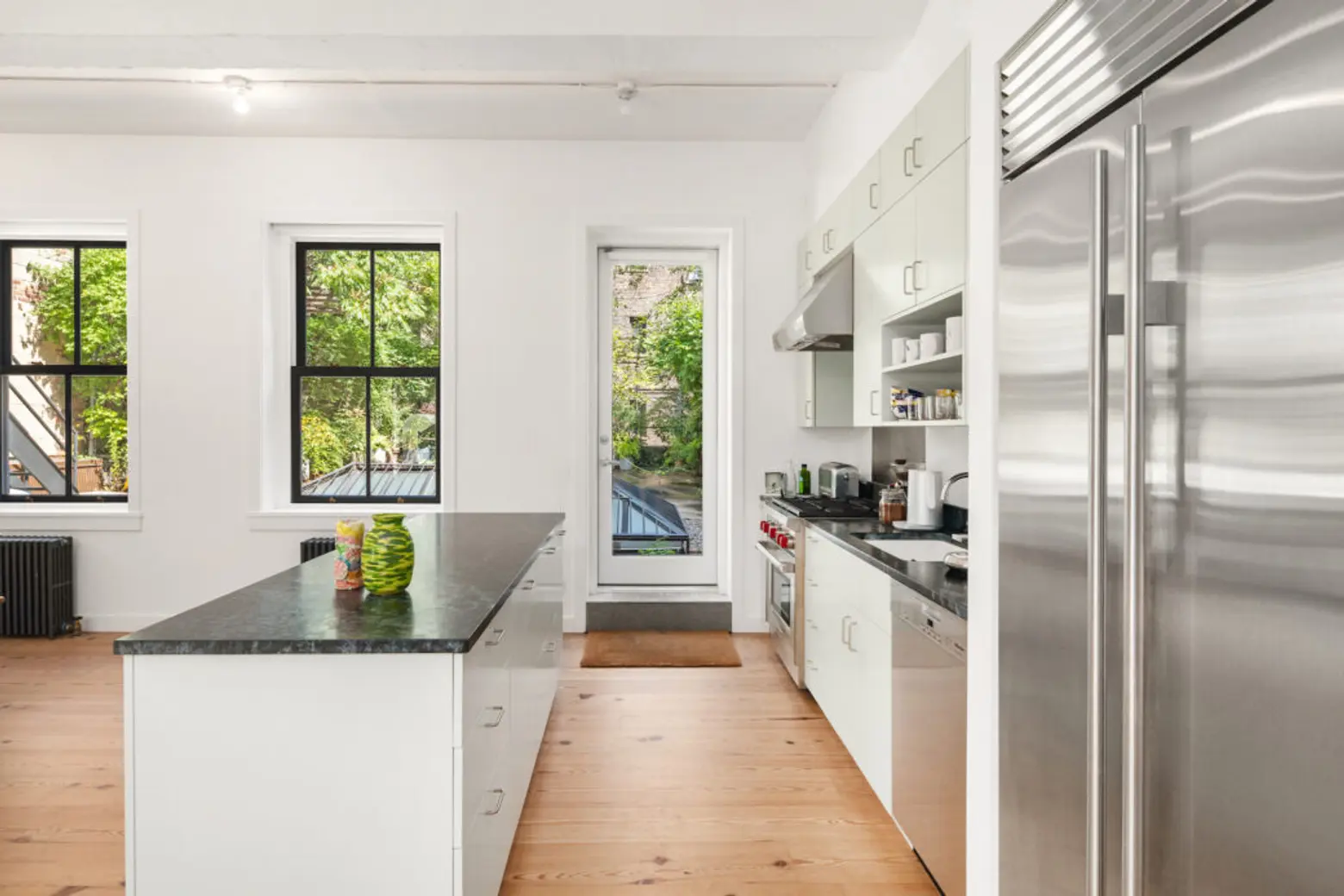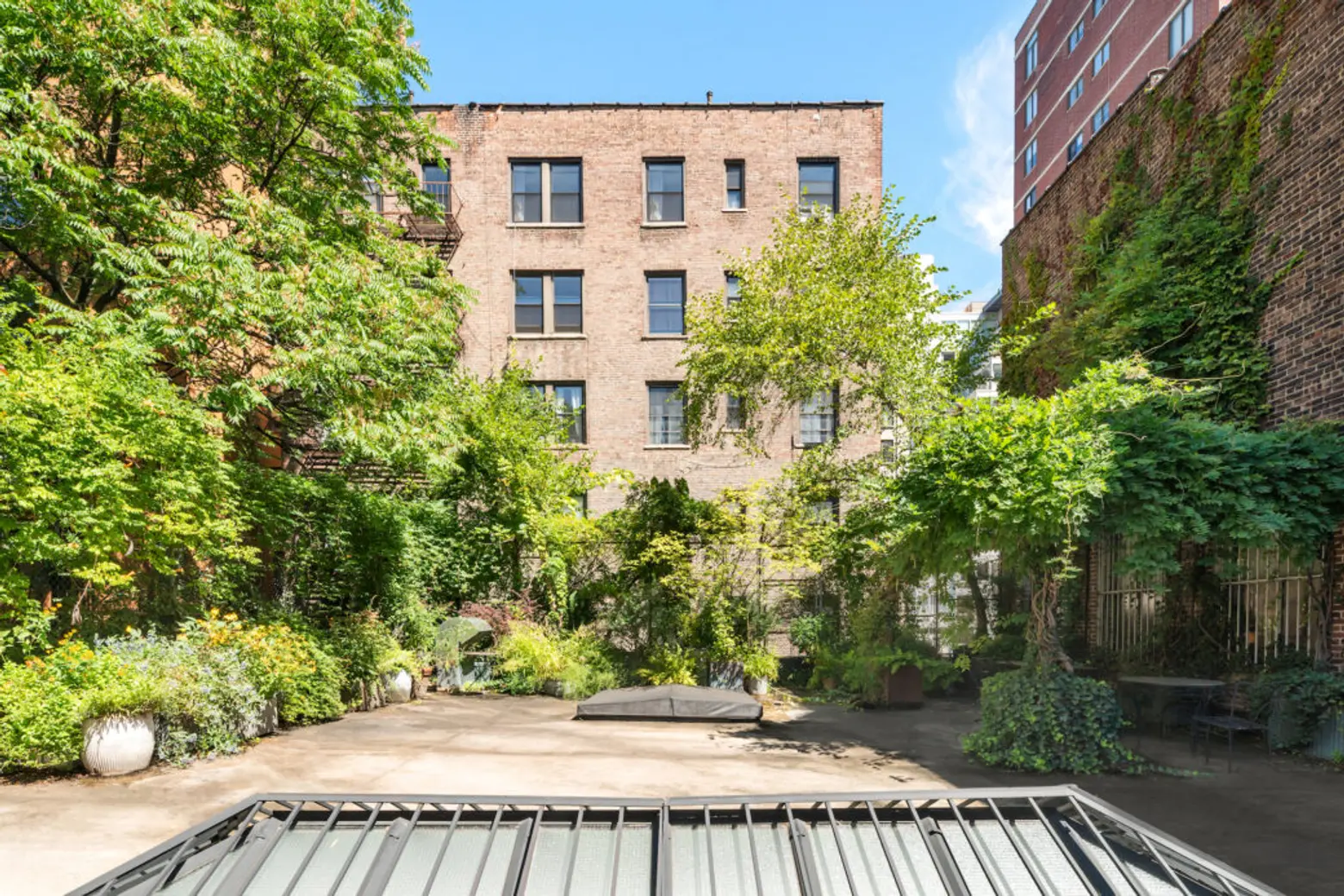 The upstairs apartment features interior design by architectural designer Deborah Berke. Beneath a massive skylight, a 32-by-21-foot great room is framed by Douglas fir flooring, beamed ceilings and two full walls of shelving.
An open kitchen has painted birch millwork topped by soapstone countertops. Just outside the kitchen is a charming landscaped private roof deck.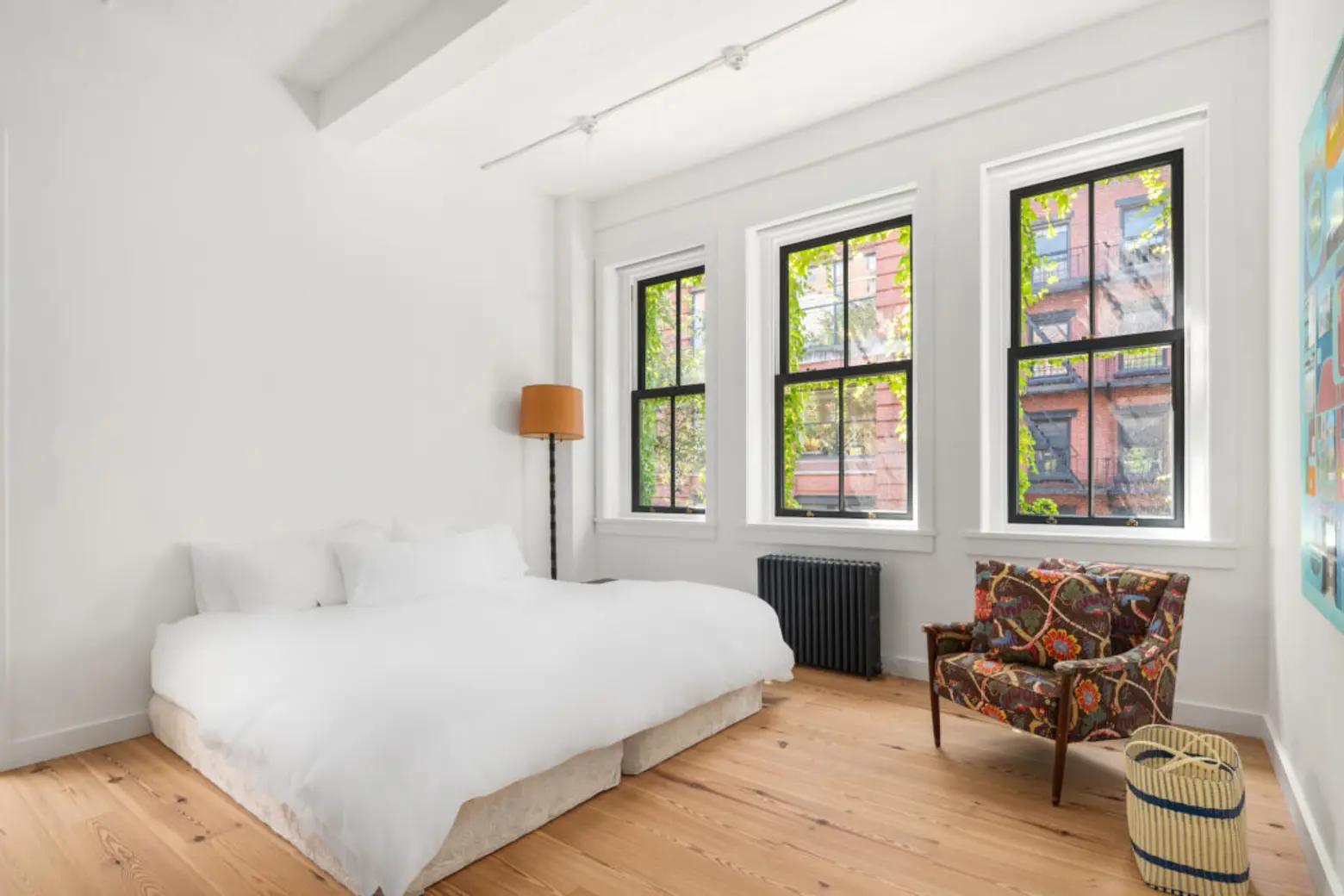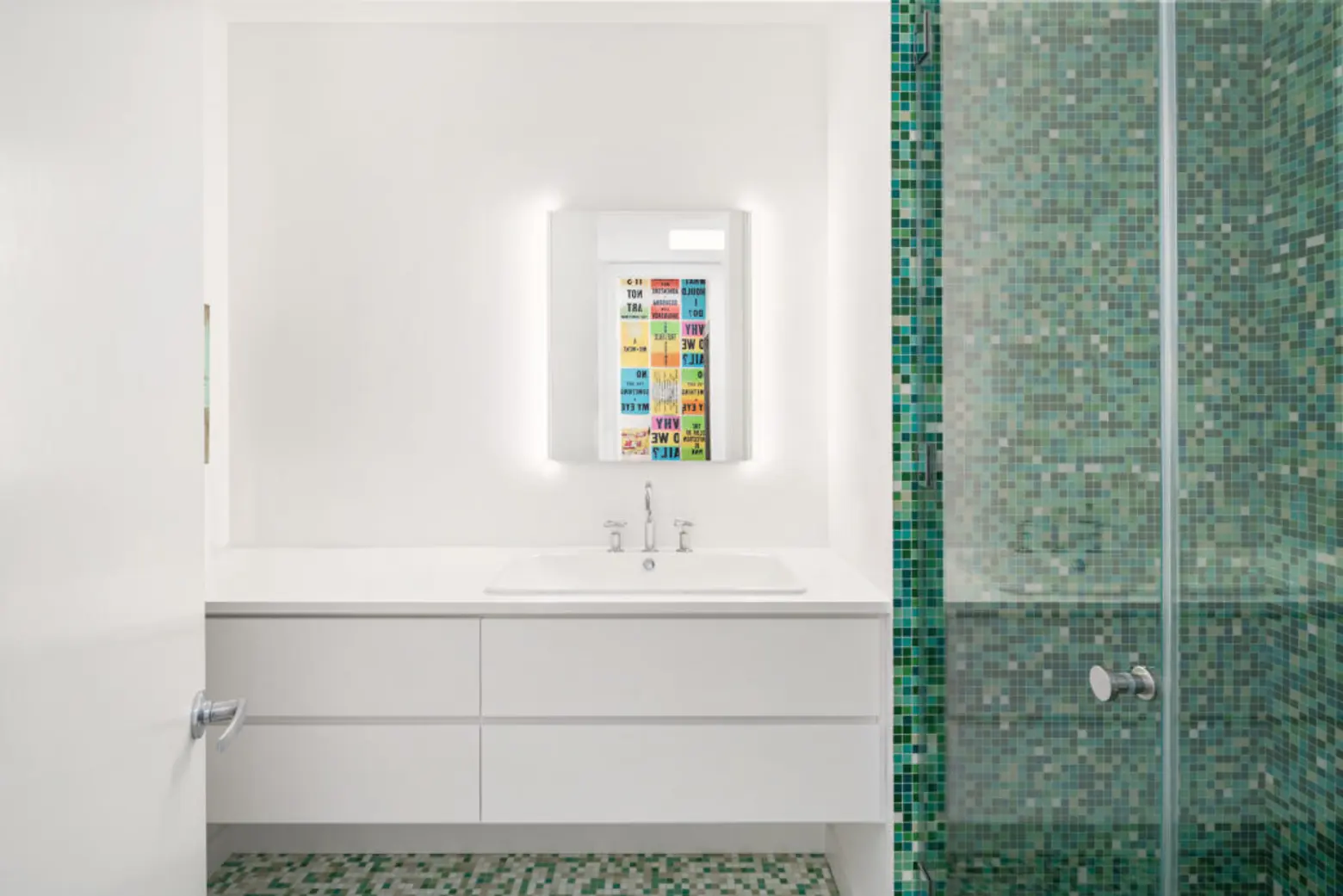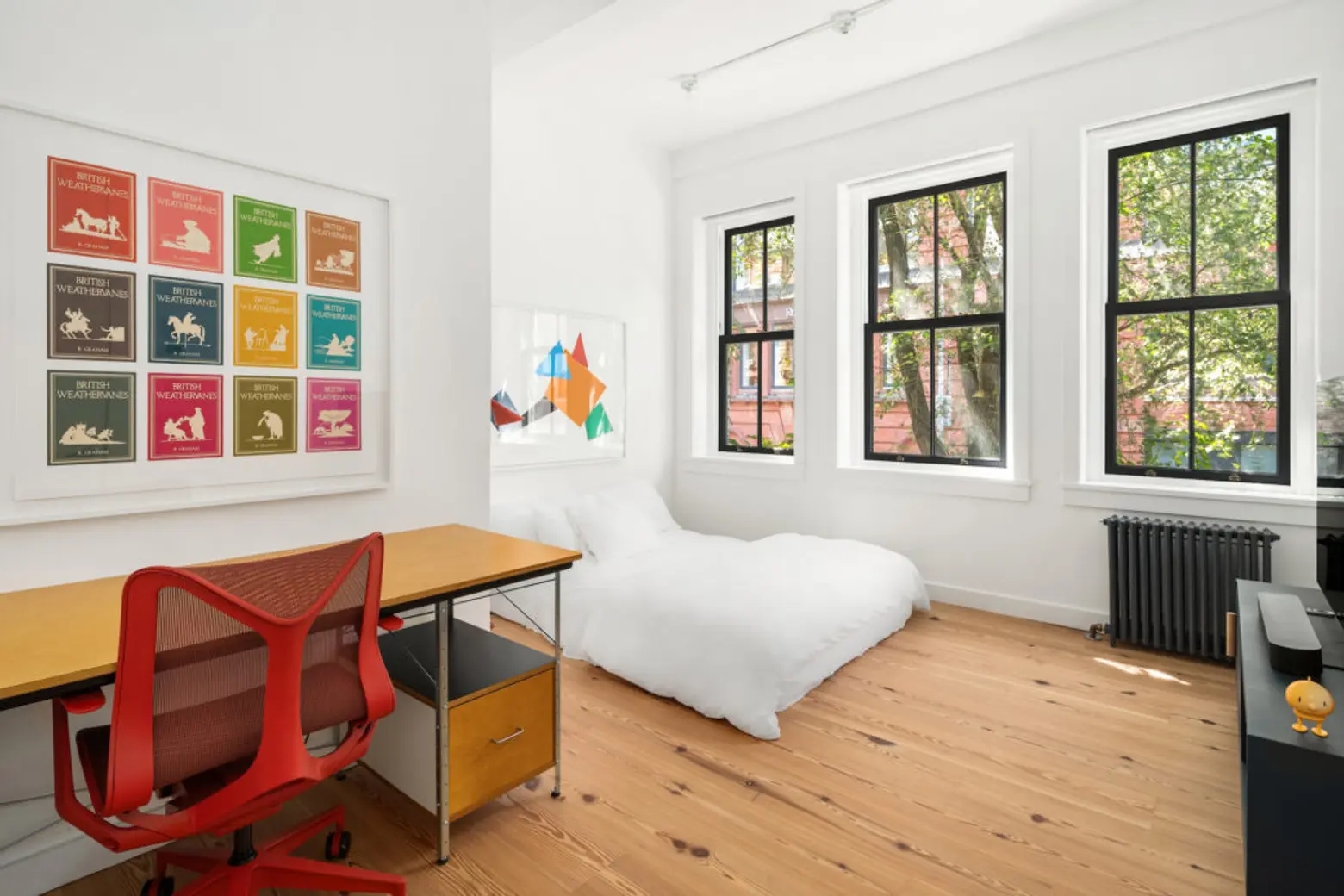 Two bedrooms bookend the great room. High ceilings, wood floors and walls of windows keep the space timeless.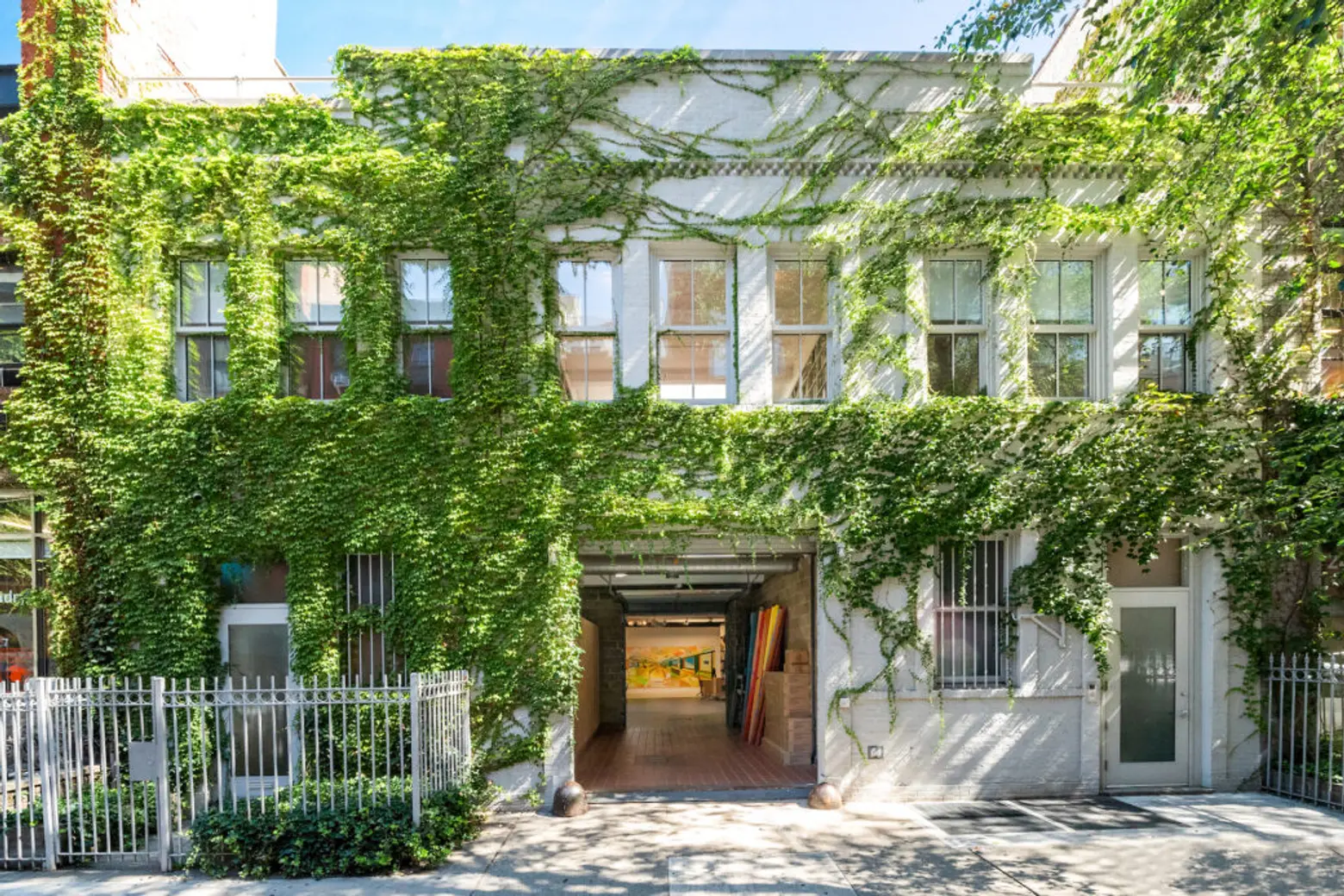 This unique property comes ready for lots of options: Create a mansion-sized single-family townhouse, or convert it to rental or condominium units, with space reserved for creative or office use.
[Listing details: 245 West 18th Street by Raphael De Niro, James C. Flowers, and Katherine Stroud Shechtman of Douglas Elliman]
RELATED:
Photo credit: Kenneth Chen of Evan Joseph Images for Douglas Elliman